Partially reliant on the original Bop It's 2000 patent, the Bop It Extreme 2 also relied on the newly issued 2001 patent describing the layout changes that had been adopted for use in the Bop It Extreme.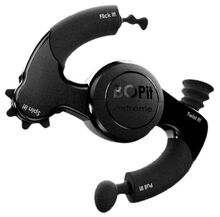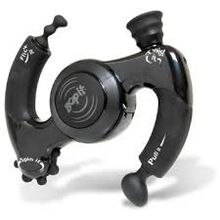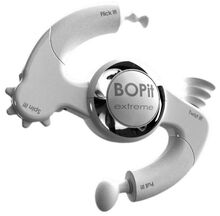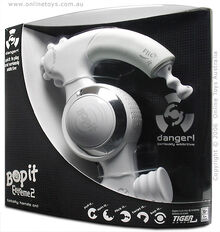 With its instructions copyrighted in 2002, the layout of Hasbro's Bop It Extreme 2 was shown to be altered from that of Bop It Extreme. The shapes of several inputs were also altered. Volume controls were added, and the method of score reporting was changed to using plain English. In addition to the four modes featured in Bop It Extreme, a "One on One" mode was added. Bop It Extreme 2 was awarded "Electronic Game of the Year 2005" in the UK. This device requires 3 AA batteries. This game was the sequel to Bop It Extreme.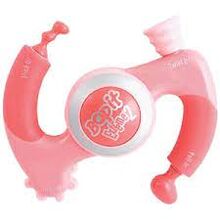 Simon Challenge
Edit
The game was released in Germany in 2002 as Simon Challenge. Although the gameplay remains the same, the commands, scoring, and comments are spoken in German.